I got my hands on my buddy's Garden of Morr and was inspired to do a cemetery table.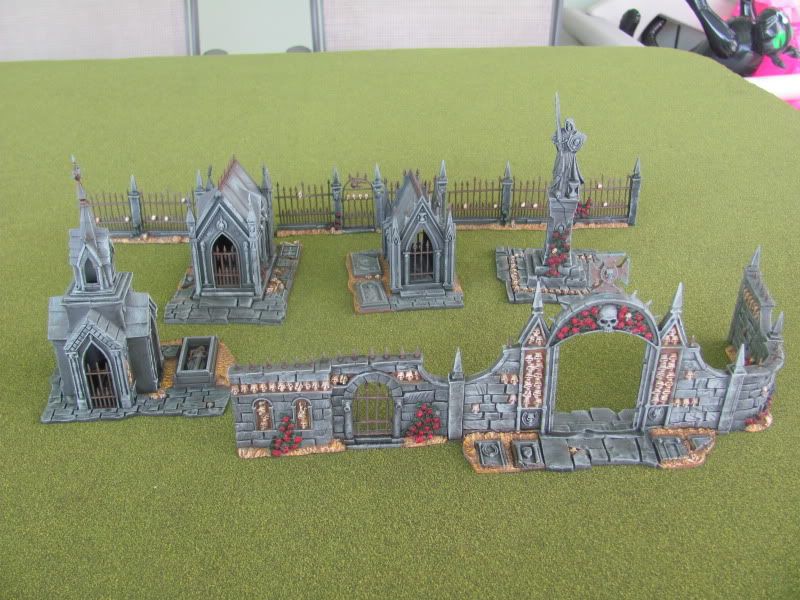 The detail on this kit is insane!
I also took one of the old GW cemeteries and gave it some extra love. They come basically airbrushed gray with green static grass, so I just made the earth and wood elements brown and painted up some rusty metal.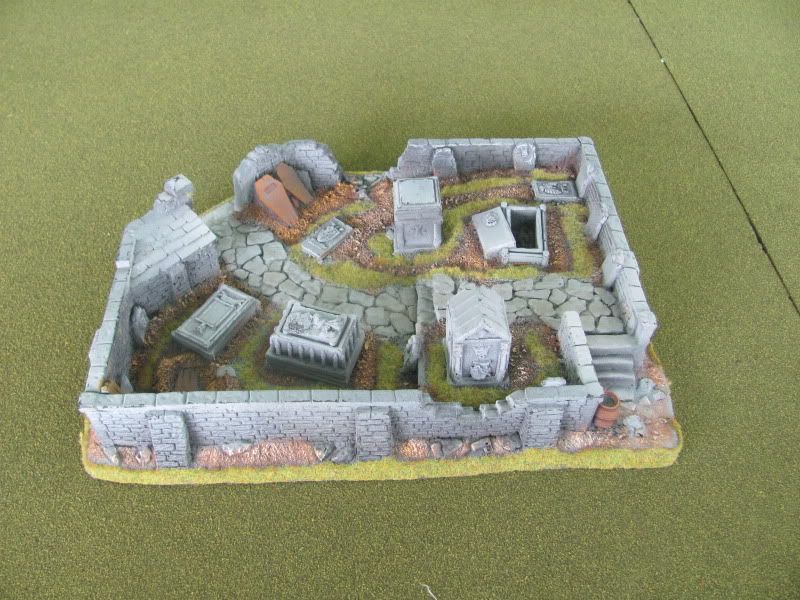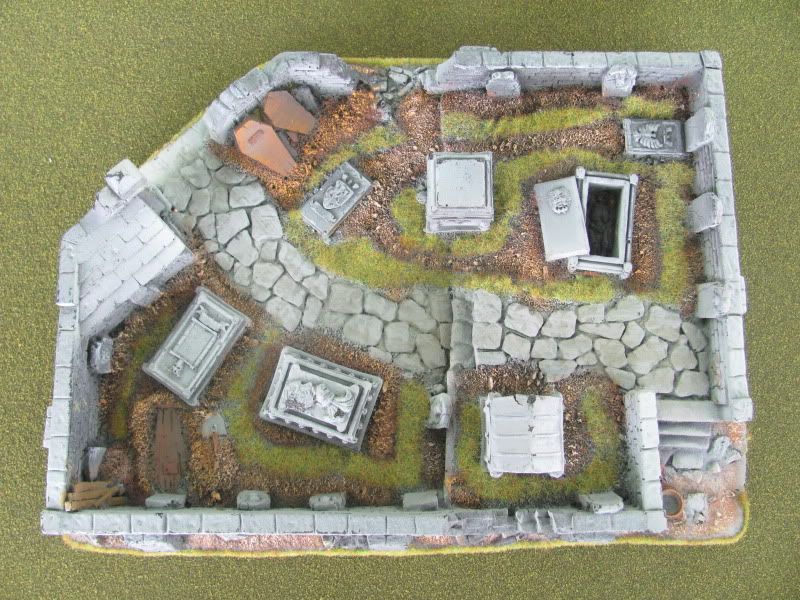 Now I've got to build a board to match the scenery!