Freshly flocked with beach sand, I applied two coats of flat, white, latex paint (left over from a home project). I'm on the fence as to how good this approach is, as its REALLY white and maybe even a little too white for a battlefield. But I'm goin' with it!
The rutted road was created by laying down lines of Elmer's glue and then sprinkling sand over it. I then put a layer of brown latex paint over the dried glue and drybrushed up from there.
Here are some table-level shots so you can see the texture and contour of it more clearly.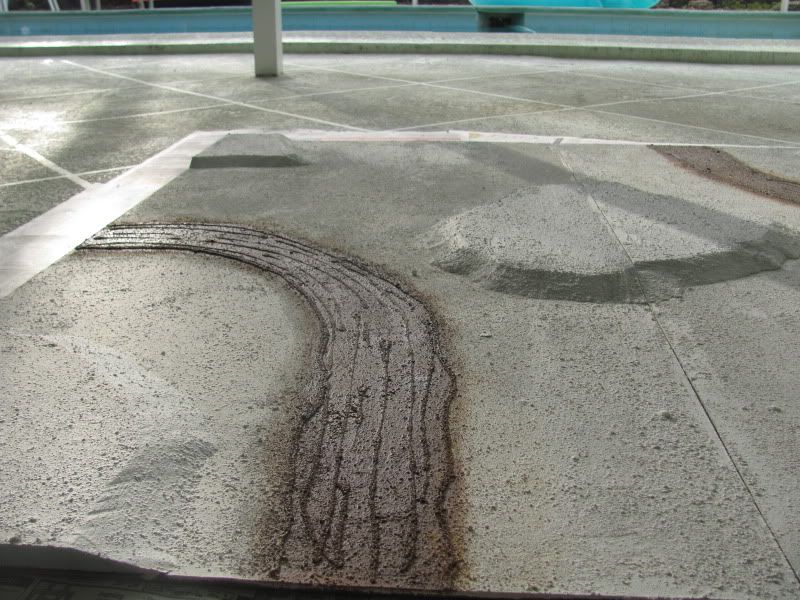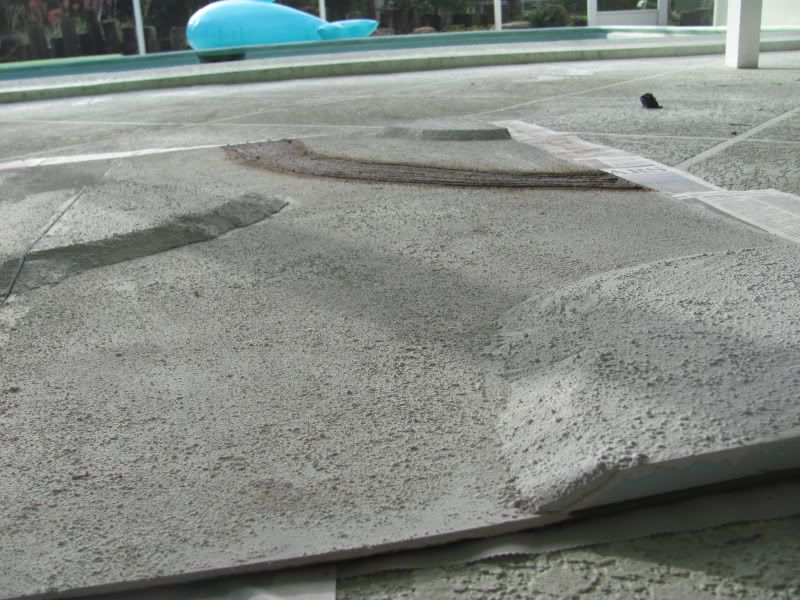 Next up: Ruins and Craters