This is one of the custom boards I'm working on for Crucible 2012. The end result is aiming for jungle/swamp terrain not unlike what one would find in Cryx.
I went to Lowe's and purchased two 8'x4' 3/16" hardboard sheets and had them cut into 2'x4' pieces. I also bought two sheets of blue insulation foam and had them cut to match - turns out their saw cuts them just as well as the hardboard!
Here you can see the general layout. The foam was cut using the standard wire foamcutter for the gentle slopes and a 'wand' foamcutter for the jagged ridges. I then glued it to the hardboard using wood glue.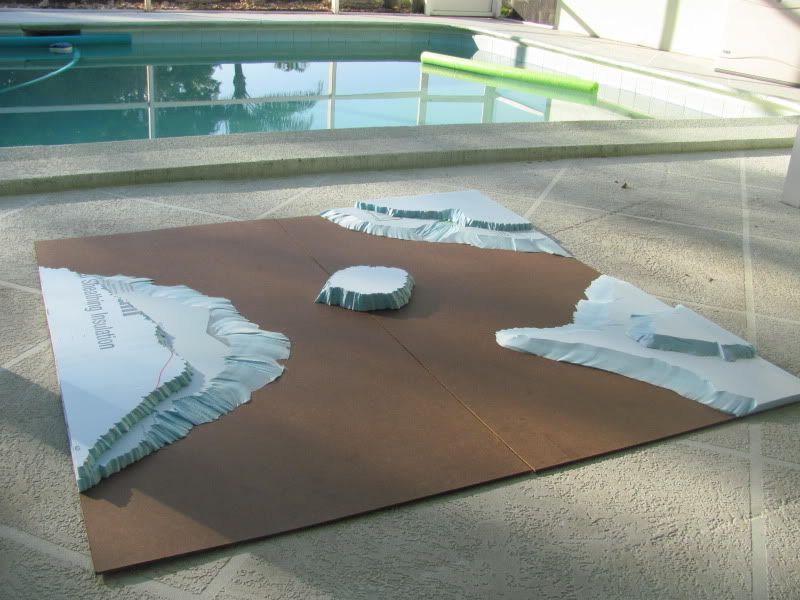 The little hill in the middle is not actually glued down, but its part of the planned layout. Eventually, it will have its own proper hardboard base.
Here I've painted a thin layer of watered-down white glue over the whole board and then scattered beach sand over it (living at the beach has its perks!). I then painted the whole shebang with 2 coats of cheap, brown, latex paint.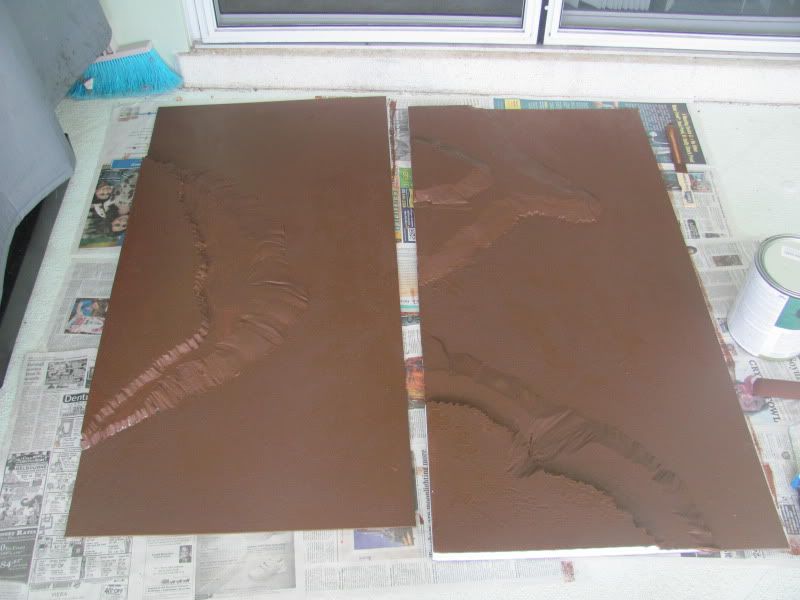 Next up, Dry-Brush like a madman