I got all the dry brushing done and glued down the static grass as well. I was going for swampy jungle, and I think I hit it pretty close to the mark!
The actual labor of applying the static grass was a huge mess. For one thing, I did it outside with a slight breeze. For another, I just applied Elmer's Glue and used my shaker bottle to dispense the grass. Lots of shaking. . . .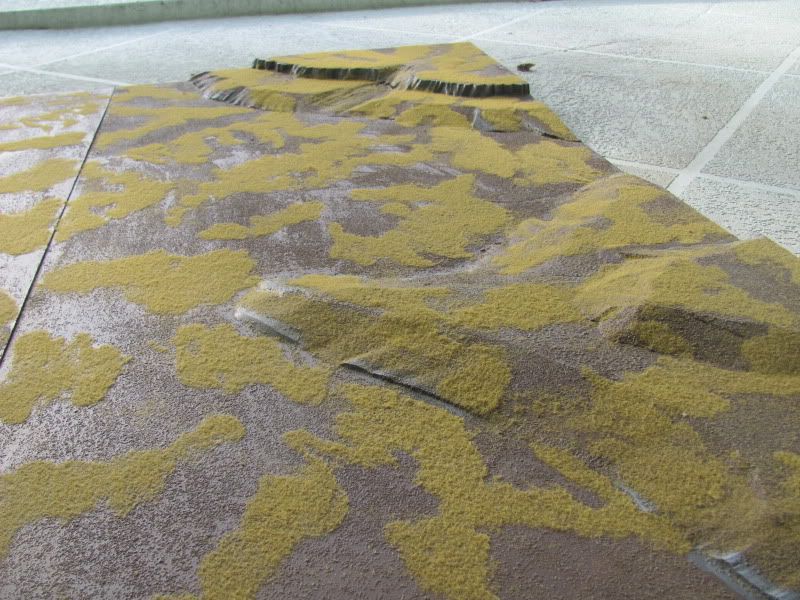 Now I've got to get the woods and swamps ready, and we'll be done.
In the meantime, I've also started work on a Khador board, but those pics will be in the next post