A couple test pieces for Khador board #1. The 'snow' is just drybrushed white paint, but I think it will suffice and also serve to break up the non-stop white of the board.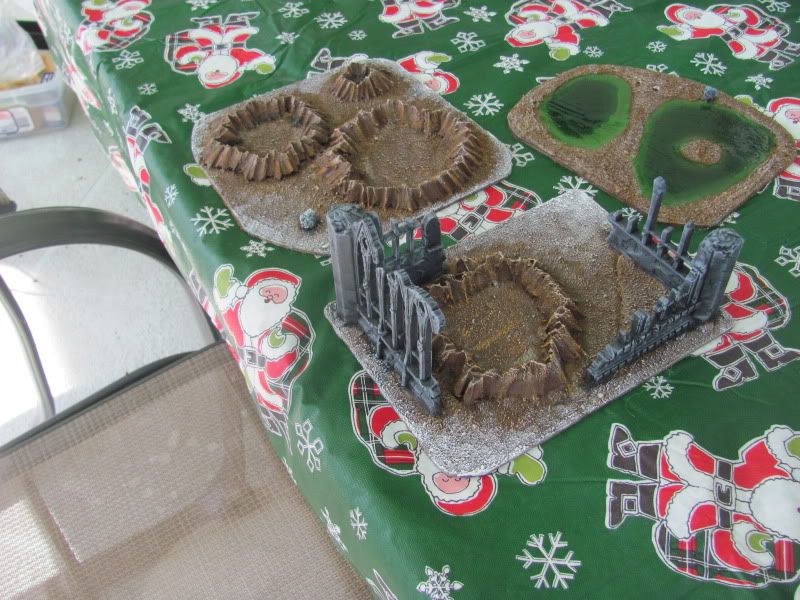 Here are some more pieces on the way. . .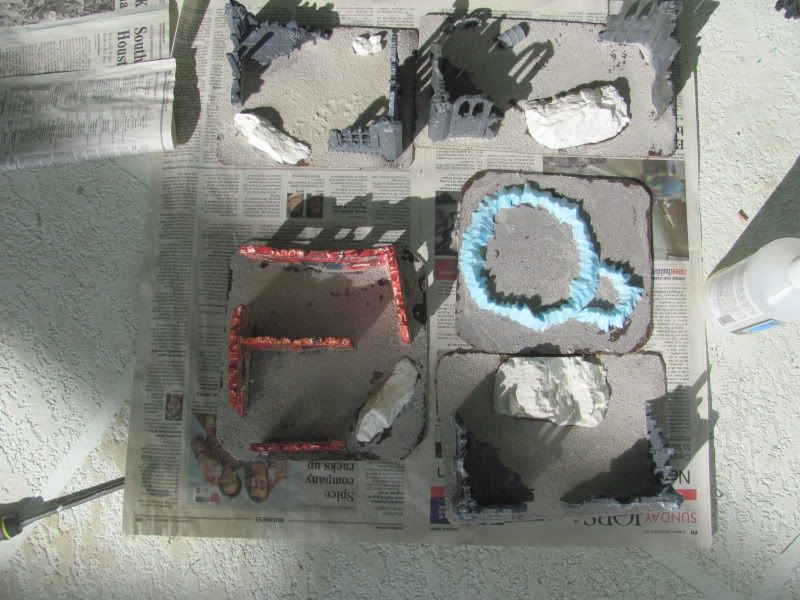 Also, I took an ambitious step towards starting another Khador board. This one will be a woodsy, mountainous scene. Not all the pieces have been glued down yet. The sections where the hardboard is exposed will be water.