I'm taking a dive into
Warmachine
.
There. I said it. So it is written, so let it be done.
And I'm starting my dive with a couple of
Satyxis Raiders
. Why? Cuz I like painting chicks. Everybody likes painting chicks, don't they? How 'bout chicks with whips and horns?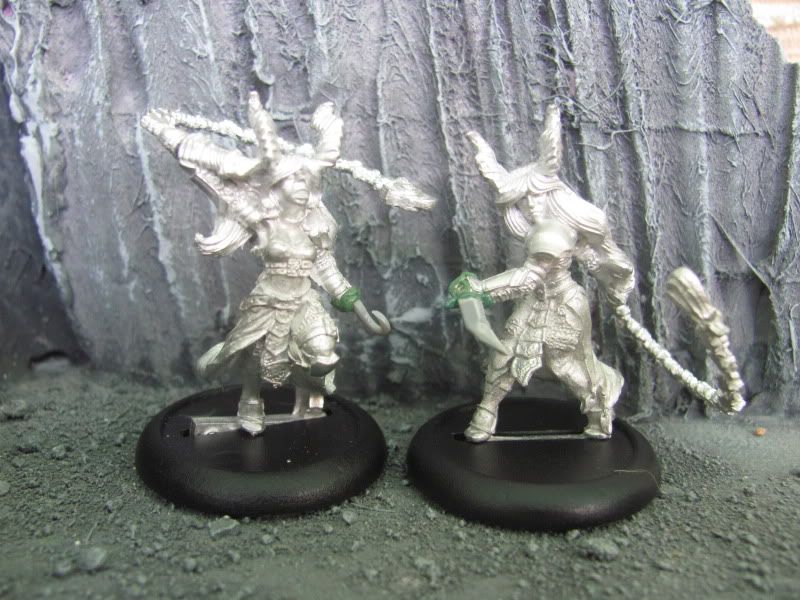 Since these particular chicks are supposed to be pirates, I took a little time to make them more 'piratey'. One now has a hook for a hand, and the other has a nasty knife (for which I added a basket hilt to what is otherwise just a jagged piece of plastic).
I can't wait to start on these babies!