While trying to decide how to customize my remaining
Satyxis Raiders
, I decided to do some assembly on my
Bane Thralls
.
These models came to me via an internet trade, and were missing their back spikes. Luckily I have a number of bits that can fill in. The spikes you see on this one came from:
a Skink javelin
a Corpse Cart torch
a Grave Guard helmet spike and a Skink javelin haft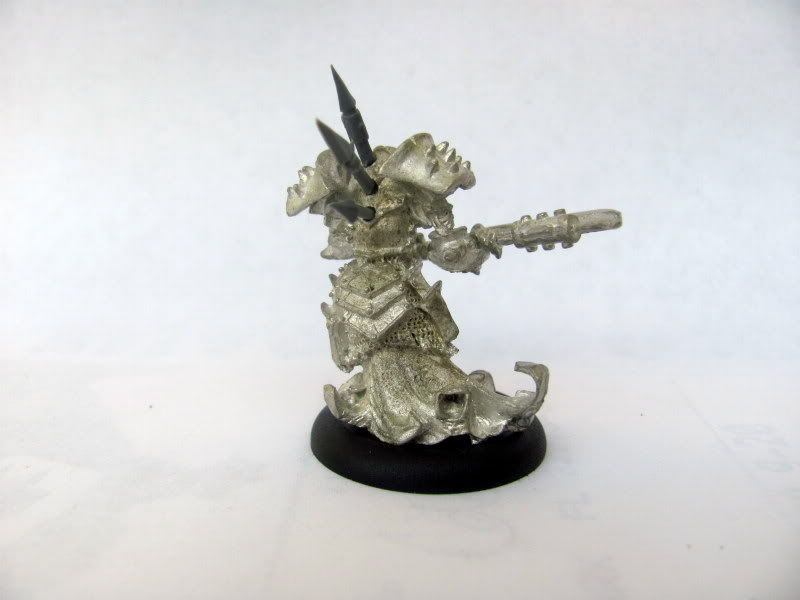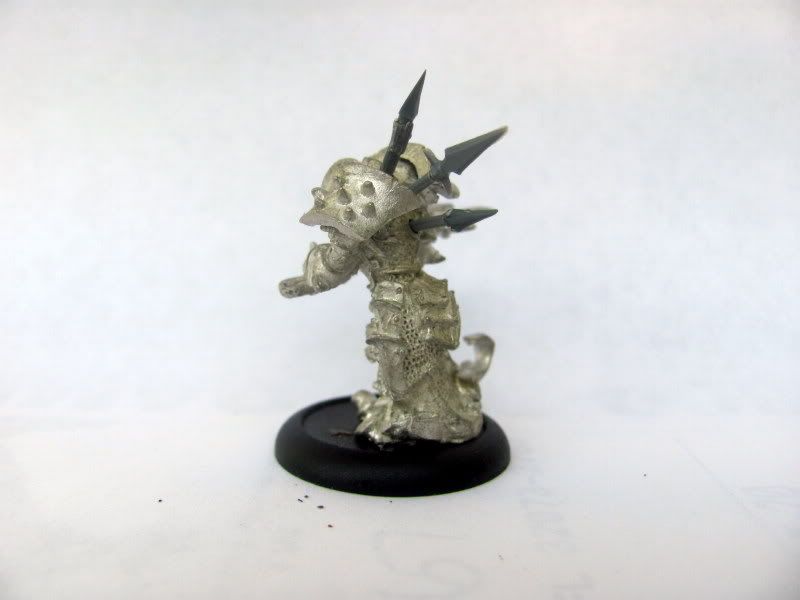 Here's a group shot. Note that the leader has an hourglass ("your time is up, bra") and banner poles from the Flaggelant sprue. He's supposed to be pointing and usually comes with a vertical spike rack. I'm pleased with how the banner looks instead, tho.