I think Axl Rose said it best about Terminus when he said, "I'm a mean machine, been drinkin' gasoline, and honey you can make my motor hum." By 'make my motor hum," I can only assume he meant culling souls helped power his necrotite reactor.
Yes, the Night Train himself has finally arrived to sow death and destruction! And by 'sow', I really mean reap, cuz the Night Train ain't got time to plant.
This model was interesting to paint. First off, it took me like 2 weeks - which is a long time for my tabletop standard. Second, as incredible as the detail on the model is, the real focal point (aptly pointed out by my buddy, Tom) is the wings - which are huge!
I tried a different recipe for the NMM gold on this one:
Reaper Tanned Leather
Flesh Wash glaze
another Flesh Wash glaze
Reaper Tanned Leather up to Bleached Bone
On the Deathjack, I used Citadel Desert Tan as a base, and I think it looks better than this one - though this one looks more dramatic.
Anyway, on to the pics. . .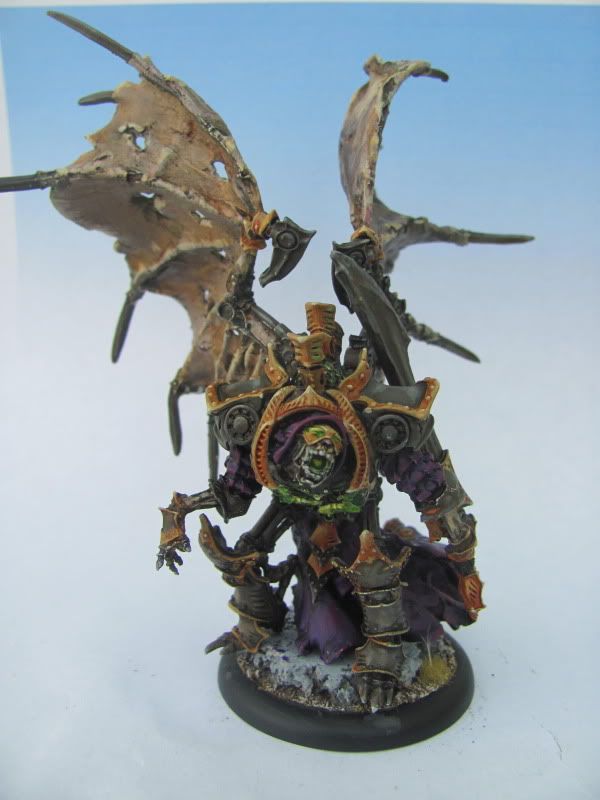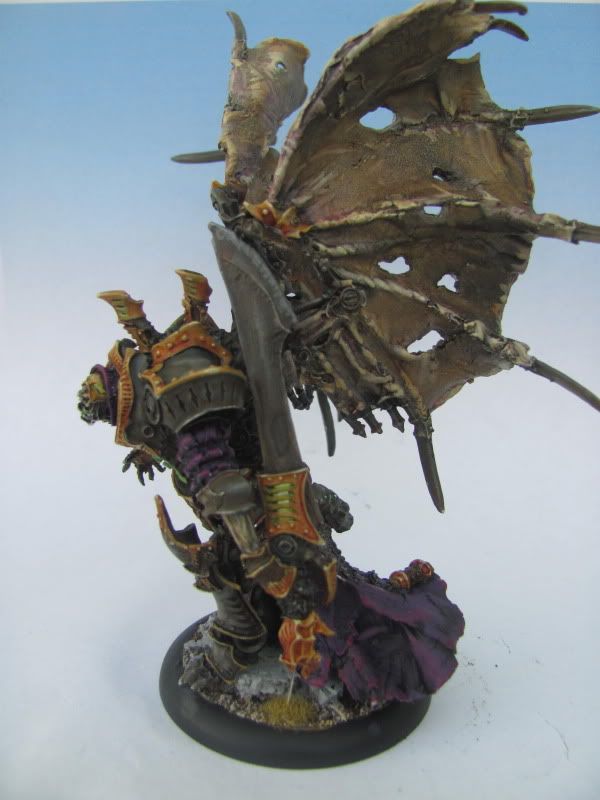 Next Up: Bile Thralls